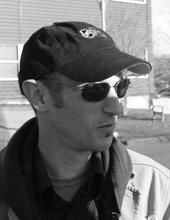 Jay Miles has worked in TV, video, film and commercial production for nearly 20 years, including shows for NBC, ABC, FOX, the Discovery Channel, HGTV, Versus and DirecTV. He has completed productions for businesses (The House of Blues, Cisco/Linksys), bands (Two Man Advantage, The Afro-Semitic Experience) and blogs (On Frozen Blog). He has taught media at the college and high school levels for the past several years and has contributed to such magazines/Websites as Film Threat and Moviemaker. His first book, Conquering YouTube, combines the professional and practical tips that he has used on major shoots and the approaches that he has used to help numerous beginners reach for the stars with their own successful projects.
Jay Miles lives in New Haven, Conn.
---

 Credits for Jay Miles on the Internet Movie Database.