Archive for the 'News' Category
As part of Educator Appreciation Week, the Barnes & Noble store in North Haven, CT is hosting an Educator Reception, 5PM Tues April 12 with raffles, refreshments and classroom giveaways. Also at 5PM local author and educator Jay Miles signs copies of his new book. The store is located at 470 Universal Dr, North Haven CT (I-91, exit 9, next ot the movie theatres). There will also be discounts and giveaways for educators !! Feel free to spread the word, all are invited !!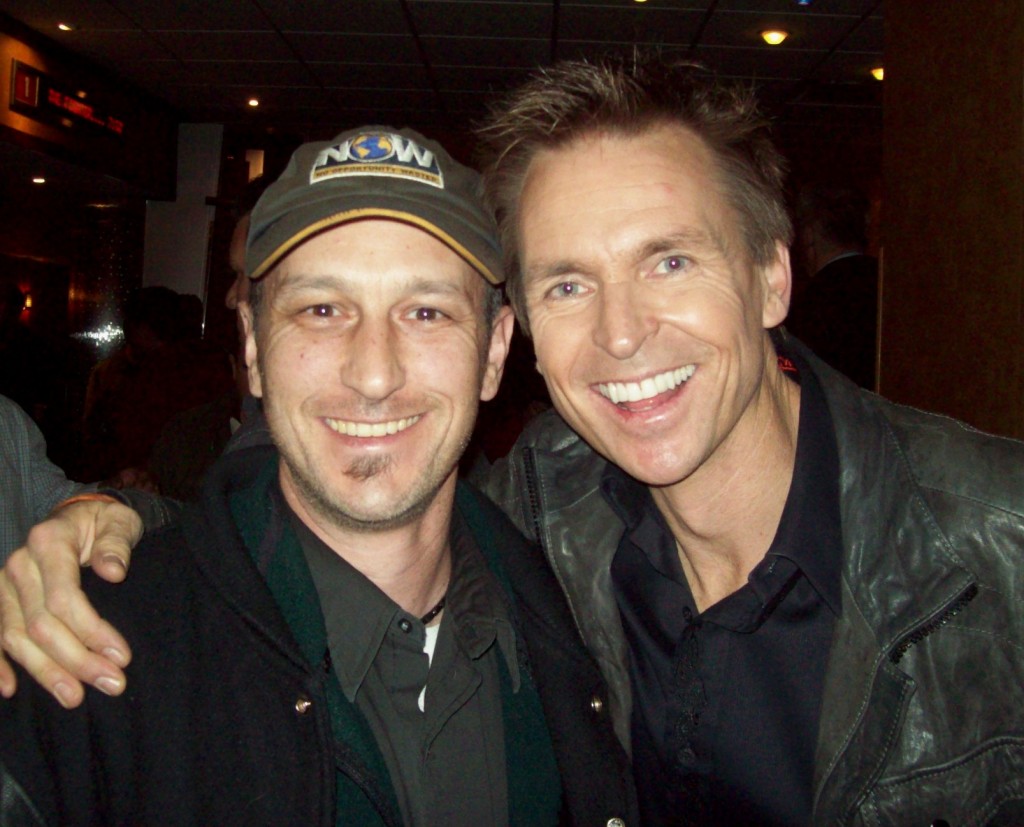 Met up with buddy Phil Keoghan and pals at Regal Theatres last night in NYC's Times Square to celebrate the screening of their new epic documentary "The Ride", in which fearless Phil bikes across the USA. An insane trek – 100 miles a day in 40 days – to challenge himself and raise awareness for MS research, the flick is both heartwarming and charming. The shots are awesome – beautifully captured by Scott Shelley, and its full of funny, fun and inspiring moments from coast to coast. Congrats to all involved on an amazing achievement, especially to my fave shooter Scott who spent most of the 3,500 miles shooting backwards on a motorcycle (no, he wasn't driving!). For more info on the MS Foundation, fearless Phil's adventures or to download the flick, stop by www.noopportunitywasted.com
Great news – Amazon is now taking pre-orders for Conquering YouTube !! AND, by ordering now, you can $ave $$$ off the cover price! Click here!
"Conquering YouTube" is on press now! Will print in March, be available on Amazon hopefully around March 15th
and will hit bookstores around April 1st! Check out the write-up in the new MWP 2011 catalog! (www.mwp.com)
Sent off the final corrections to Conquering YouTube, and they were approved! Special shout out to my DP friend Lisa Wiegand for her expert assistance. Also worked with the great team at MWP to get the back of the book finalized! Many thanks to the folks who provided endorsements, including Mark Bellotti at Versus, Bobby Bognar, Mike Rotman, Peter Moller, Mike Calia, Ken Simon and many more !! Stay tuned – release date still looking good for April, 2011 !
Be sure to keep up with me as I Tweet, Tumble and Tube my way across the interwebs…
@JMilesTV
jmilestv.tumblr.com
www.youtube.com/jmilestv